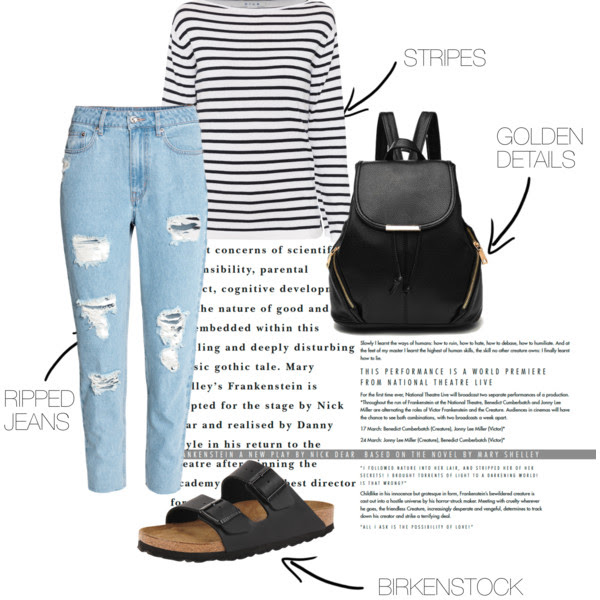 often I have special fashion favorites which I totally love and which I wear nearly every day a few weeks long. So the time has come I want to show you my everyday style. It's easy, it has summer vibes and can be worn with sandals or vans.
YOU CAN SHOP SIMILAR ITEMS HERE


While I'm writing this I enjoy one of the first really sunny and warm (I think it's hot) summer days here in Karlsruhe. Especially I had the worst cold or flu I could think of when it comes to being sick in summer. I really don't know whats wrong with my imune system but it doesn't seem to work right in the last few months. I mean, as long as I can think of going to school or to work I always was the one being sick TOO OFTEN. I understand teachers which have to struggle with the "sick times" every day but what if you're really sick every time you're not in school and nobody believes you?!
It's hard to be sick, it's nothing you want to be and instead of going out with friends, eating ice cream in the sun or just have a nice lunch at work with your colleagues you're lying in bed, sweating your ass of and barely breathing. Seems like something you prefer instead of going to school or work?! …not really!
So enough complaining, but somethings you just have to say what's on your mind – and just let it go.
I hope you like my every day fashion favorite summer look for april / may. Looking forward reading your comments ❤️
Samantha 🎀