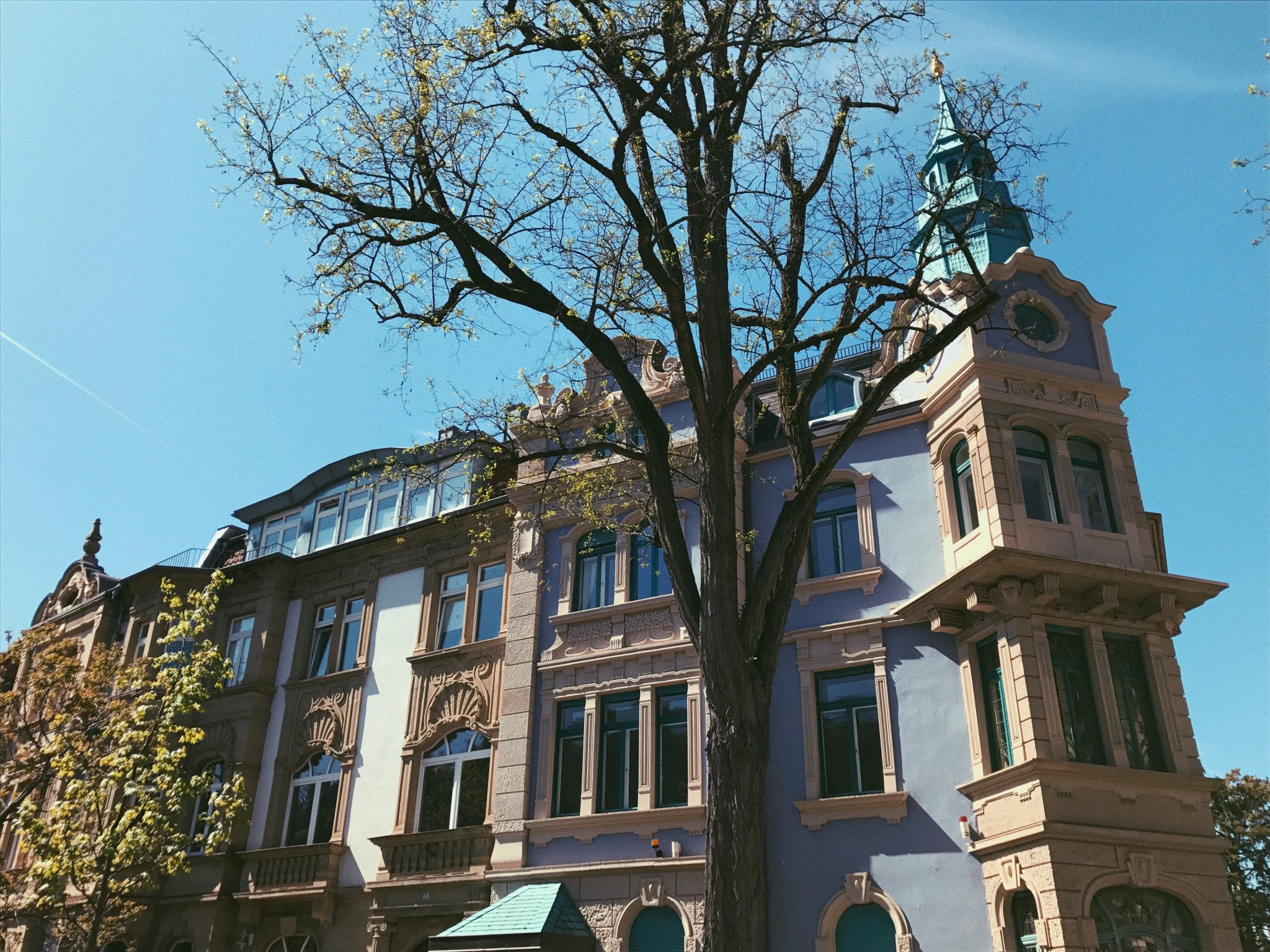 as we are still on holidays we decided to go for a day trip to Freiburg. I admit I've never been there before even though it's close to Karlsruhe – but my brother in law lives and studies there.
my outfit for our day in Freiburg was very casual but I love the details of the lace top. Also I was very lucky to wear my Birkenstock at the day because we walked a lot.
I love these beautiful houses – many of them are looking like tiny castles. Everytime I passed one of them I imaginated to live in one of the side towers like a princess (but not the cinderella kind of living! )

first we had a stroll trough the city and visited the 'Freiburger Münster' – everything in the old city is so sweet and I think the owner of the shops have such a good look for the details. As I walked by this awesome window as a real cat lady I had to take a picture 😀
Then we went on to a little Coffee on the other end of the city called "JC Café" (https://www.facebook.com/pages/JC/174612985926904) – I really recommend going there when you're in Freiburg. Especially because it's just 5 mins away from Freiburg Mainstation but also because (I'm not lying – I drink a shitty lot of coffee) it's one of the best cappuccinos I've ever drunk! So smooth and beautiful…can't describe.
also this coffee is not just a coffee. On mondays, wednesdays and saturdays you also have an awesome barber there 😀 could be worse as to get a good haircut and drink a brilliant cup of coffee.
afterwards the only thing missing was a good old ice cream. We had no special ice café in mind but as we walked home we passed a little ice café which looked very yummy so I got myself my favourite: pistaccio and also mon cherie (it was very good!).
so the only thing left I didn't show you until now was the beautiful house where my brother in law lives in with 4 other students. So here we go – some impressions of the round about 100 year old house.